The cnc hot wire cutter machine work with table travel horizontally and hot wires travel vertically to make two dimensional cutting routine.The multi wires position on the cutting wire tools.
Cause the wire tools can be loaded with multiple wires,so the hot wire cutter machine can work with many cutting models in application at same time,each wire with one pc of model.The capacity can be increased a lot than single wire cutter.
The hot wire cutter uses ball screw which is equiped on the vertical transmission,it is generally known that ball screw can be better precision than belt transmission in motion.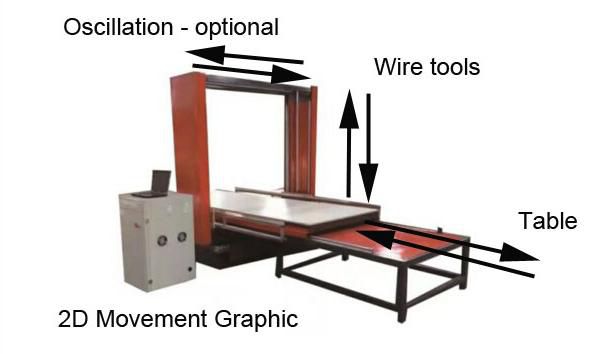 One sole feature on our oscillating hot wire machine is that the hot wire and its tooling can oscillate when travelling.Simply,the hot wires shake when moving forward and backward.We design the oscillating hot wire,cause it can be stronger in cutting some harder materials like thermossetting foam,non flammable eps foam blocks,and it can increase capacity by 1/3.The oscillation frequency can be adjustable manually.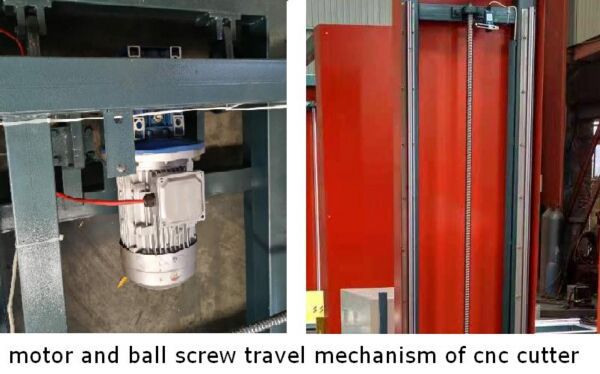 Specification
2200

2600
Software
The DevCAD software will be pre-installed in the laptop and they will be shipped in the container.The DEVCAD software is international and it is easy to learn.You will get the laptop computer and software from us.
The CNC control is Arduino and the controller is made from Italy.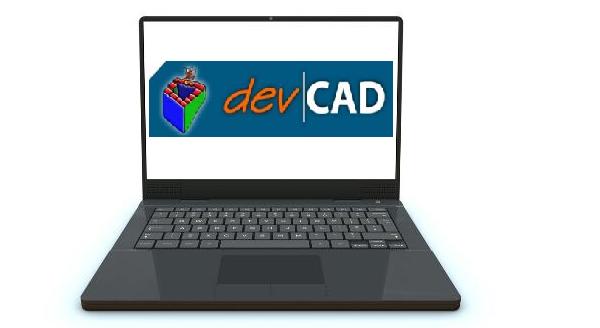 Foam cutting work on the CNC hot wire cutting machine uses Cr20Ni80 hot wire to cut through eps styrofoam materials.Wire quantity can be set according to the demand for bulk cutting work.The wire can be heated with electricity conduction on the hot wire cutter machine.Hot wire moves through the eps styrofoam material and melts it. Position of both wire ends is precisely controlled to allow the wire to follow the desired cutting path in the controlling software.
Application
Youtube Video